I can recall back in the day when I watched "The Empire Strikes Back" in the theater. To this day, my favorite scene in the movie was the AT-ATs. I'd never before imagined a giant walking tank. My mouth fell open, my jaw held together by my delighted, smile muscles. I loved it. Still in my late teens at this point, I had already been studying military weaponry for many years. Somewhere between the appearance of that thrilling scene and the time I made it home, I began to ask questions. One in particular stuck there. "Would a walking tank that big really work?"

Hollywood, and many other media sources, apparently never asked such questions. Next thing you know, giant walking tanks appear in other movies, in books, and manga. Other folks seemed to think they were cool too. And why not? Visually, I still think they are impressive. Show me a trailer for a movie with giant anthropomorphic tanks, or just giant walking tanks and you can be certain I will watch it. I mean if you haven't seen the Transformers movies while stuffing popcorn in your face, then you've seriously missed out.
Modern Tank Design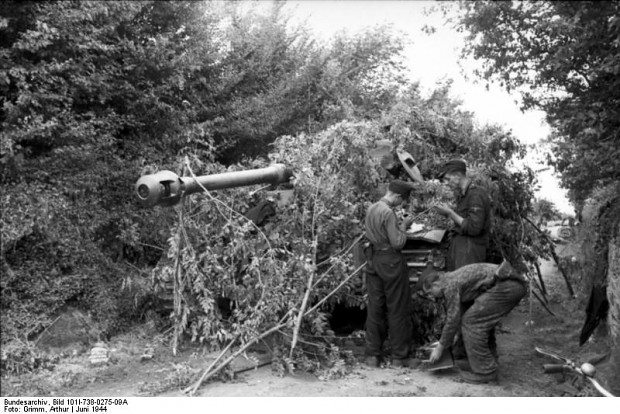 So, will we see such giant walking tanks in the future. Most emphatically, no. Cinematically, they're great, but from a military standpoint, they're a terrible idea. Look at tanks from WW2 until now. They gotten heavier, faster, better armored, more destructive, and more survivable, but they've scarcely increased in height. Why? Because one of the best ways to survive a tank battle, is to not be seen, or at least present a small target. As the allies of WW2 battled their way through France and later Germany, they fought one of the greatest tank designs of the war, the Tiger tank. Did this armored behemoth charge out into the open, expecting to win the day through sheer intimidation? Sometimes, but not usually. Tiger crews found a nice little spot with lots of cover, trying very hard to not be seen. No tank yet has been impregnable, so crews knew they would most likely survive if they weren't discovered until too late, and this worked very well for Tiger crews.

Another way to not be seen is by using revetments. These are trenches that a tank can drive into and back out of easily. It allows the tank to present its turret and main gun, but not the rest of the hull. This places the tank in an effective "hull down" position. It becomes a very difficult target to hit, if you even see it. So, as you can see it doesn't matter at all if a tank carries huge swaths of armor. No matter how much you have, if can be seen, you can be killed. A huge walking tank stepping out into the open is an  invitation to get it explosively dismantled by scores of tank-killing missiles.
No Walking Tanks?
Not so fast. If you think your sixty-foot tall main battle tank will survive the even faster, even deadlier environments we can expect in the future, you're kidding yourself. A low profile is the smartest move for tank design. Another problem is even the Star Wars AT-ATs kept getting tripped up. Try doing that with an M1A2 Abrams or a T-90. Not. But, if you built roughly man-sized walking tanks whose purpose was to be like a pack mule, now you have something interesting. Boston Robotics's Big Dog is such an idea and I do believe that could work some day. Future designs intended for combat are also viable, so long as they are small, fast, and able to crouch and hide. Note, we come back to that ability to hide thing. It's very important. A tank that isn't seen is a tank that won't get hit.
This is my take on walking tanks. What's yours? Let me know in the comments.