I love watching movies with dinosaurs. The CGI these days is so impressive, the dinos look like living animals. Unfortunately, as I get on a dino kick and watch through my collection, the behavior of the animals in some of these shows still needs work.
Cost Benefit Analysis
From childhood, all the way through middle-age, I've been watching nature videos. In all that time, the laws that animals follow are revealed, and they are pretty simple. Eat, mate, and most importantly, survive. Animals in the wild do not have access to insurance policies, hospitals, or HMO plans. Yet, the life they live is very dangerous. Everything they do comes with the risk getting eaten, failing to eat, or getting injured. Any creature on this Earth must make a cost benefit analysis before doing anything. Is the cost of doing something worth the benefit? An error in this calculation can easily lead do death. So, animals are very good at this. They don't take unnecessary risks.
Unbelievable Animal Behavior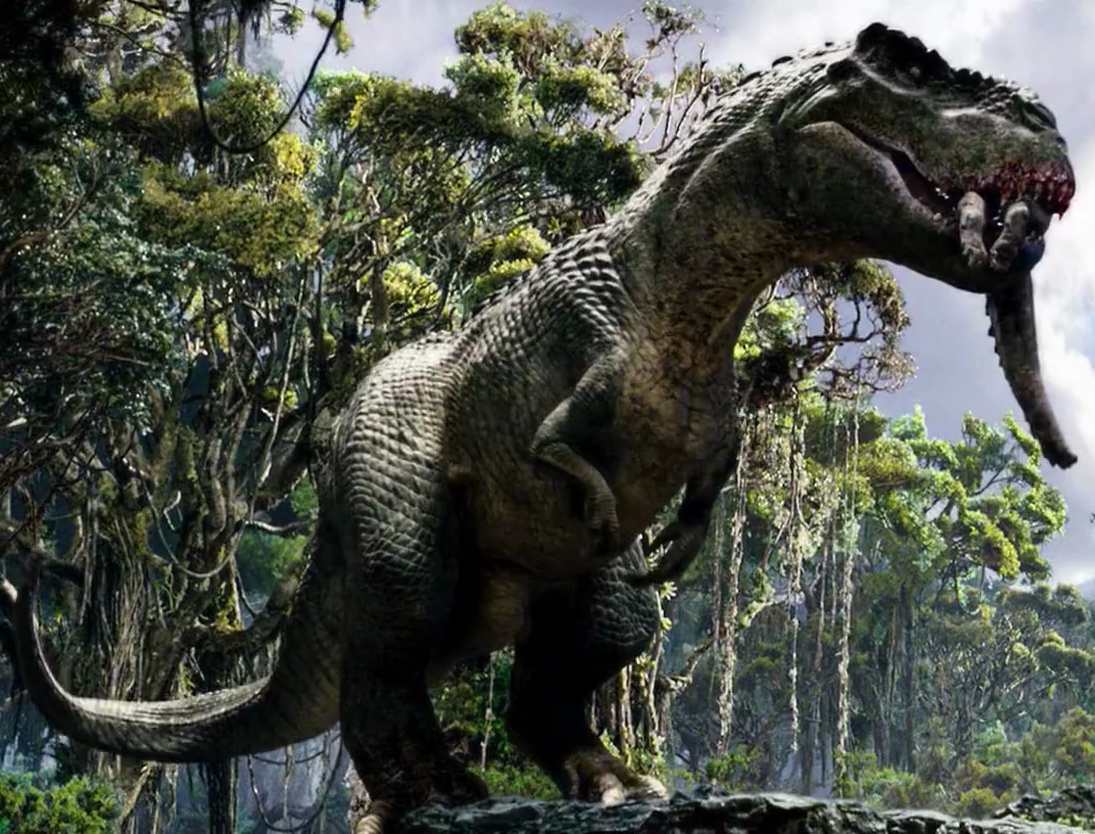 And this leads us back to the dino movies. Did the animals depicted perform this cost benefit analysis? From what I can see… No. In King Kong (2005), a Vastatosaurus Rex (similar to T-Rex) has just bitten into an enormous lizard. The larger half (perhaps half a ton of meat) falls to the ground just as the V-Rex spies Naomi Watts. Now, there's a huge chunk of meat it no longer must chase laying at its feet, or the little blond who maybe weighs 120lbs. What does it do? It chases the blond, of course. Two other V-Rexes join the pursuit, desperately going after this insignificant morsel in Kong's hand. Kong is obviously too tough to fight. He's strong and in perfect health. Why even bother? Wouldn't it make more sense to chase down an aging sauropod with a limp? How did these creatures survive if they take such unnecessary risks?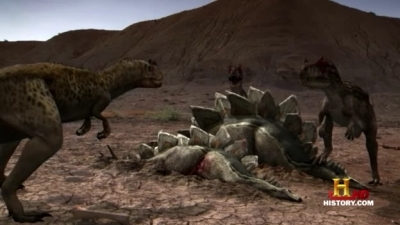 In "The Bloodiest Battle," an episode of the documentary, Jurassic Fight Club, a trio of Allosaurus encounter two helpless Stegosauruses. They are stuck in the mud bordering a lake. One has been freshly killed by a Ceratosaurus. The Allosauruses kill the Ceratosaurus immediately with a surprise attack. Cool. Just then, a huge sauropod (Camarosaurus) comes to drink and also gets stuck in the mud, one-hundred yards away. The Allosauruses have literally tons of meat right at their feet. What do they do? Attack the sauropod, of course. Why? It's a simple cost benefit analysis. Why risk battling a huge animal when the easy meat is right at your feet? They could have feasted for days on the stegosauruses with no risk at all.
Plausible Animal Behavior

The purpose of the two shows I mentioned is to provide exciting action and adventure, and they succeed. I love them both. Thing is, they ignored the rather simple laws of the jungle that all animals must observe, or perish. With a slight tweaking of the narrative, both could have had all the excitement, and believability too. The trope of the implacable enemy that never stops chasing you is a strong, effective one. I think it is possible to have that while still following logic from an animal's standpoint. The movie, The Ghost and the Darkness does this superbly in my opinion. It's based on a historical account of two lions hunting workers in Africa. These lions are more terrifying than most movie monsters, and part of the reason is, I can believe in what they do.